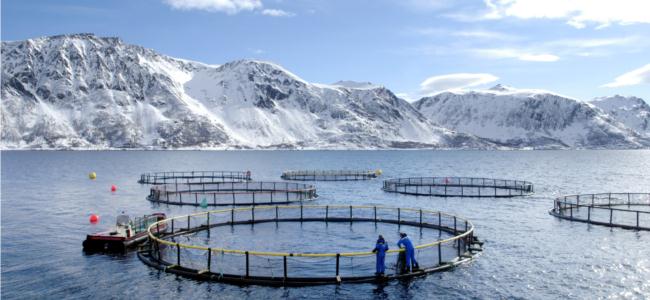 June 23. - 2022
48h Recovering Time Suggested to Stabilize Heart Rate Levels Under Standard Farming Operations
Increased animal welfare is important for the aquaculture industry since the aim is to improve the health of the farmed fish and reduce stressful events that can lead to degraded product quality and, in worst case, mortality. 
Researchers at Skretting Aquaculture Innovation (Skretting AI) in Norway recently conducted a study on Atlantic Salmon (Salmo salar L.) to test if heart rate can be used for fish welfare monitoring during standard farming operations: crowding, grading, and vaccination. 
In depth analysis of surgical healing
Total 60 fish (~1kg) were used in the study and kept in three groups at 12°C. 10 fish in each group were implanted with Star-Oddi's DST milli-HRT sensor and allowed to recover for up to three weeks before the three handling experiments started. Two post-healing periods of 1 week and 3 weeks were compared both macroscopically and microscopically with biopsies and histology analysis. Concluding that 1 week period was not sufficient time to have a complete skin/peritoneal apposition, but 3 weeks was.
The study also applied an anchoring technique that threated two separate thin sutures (5-0) through the skin muscle wall and then tied them together listing advantages to ensure better fish welfare during the surgery.
Aquaculture practices subject stress in farmed Atlantic Salmon
All handling experiments increased heart rate to ranges of 62-78 bpm compared to pre-stress levels of 44-48bpm. Only during the crowding stress experiment, the fish reduced heart rate to pre-stress levels within 48h, indicating different heart rate response to different stressors which might require more time to stabilize to pre-stress levels. The authors suggest that fish should be given enough time (>48h) to stabilize heart rate levels before starting another test or handling.
The paper was published in the journal Aquaculture and can be accessed here