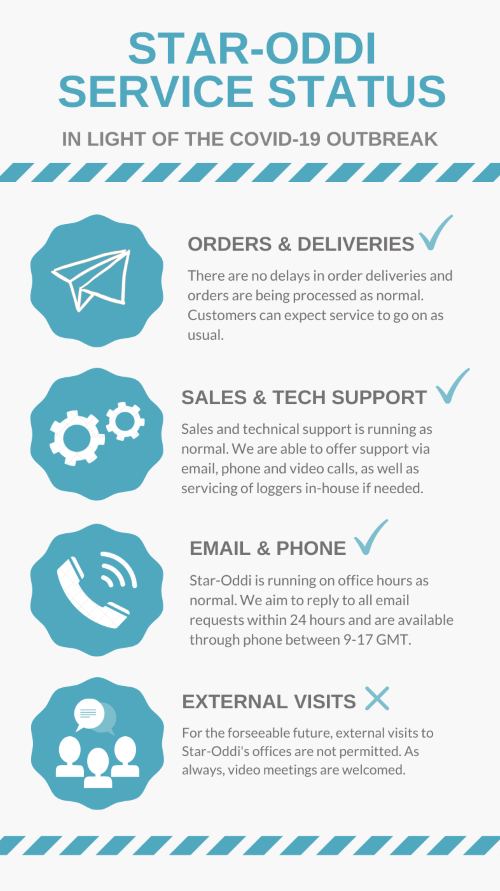 June 1. - 2020
Barely any COVID-19 in Iceland
Iceland is now in a unique position compared to other countries with regards to the spread of COVID-19. The country has had extremely few deaths and nearly COVID-19 free, as no new cases of the virus have been reported for several days.
On May 25, Icelandic authorities lifted the state of emergency implemented on February 28, when the first local COVID-19 infection was confirmed.
Iceland is currently in the second stage of relaxing COVID-19 restrictions and now bars, gyms and swimming pools are open again. The country will open its boarders in mid-June.
Almost 60.000 samples have been taken, which is a high percentage of Iceland's 364.134 inhabitants.
At Star-Oddi business is as usual, and services at Star-Oddi remain the same. As always, you are welcome to contact us with any questions you may have.