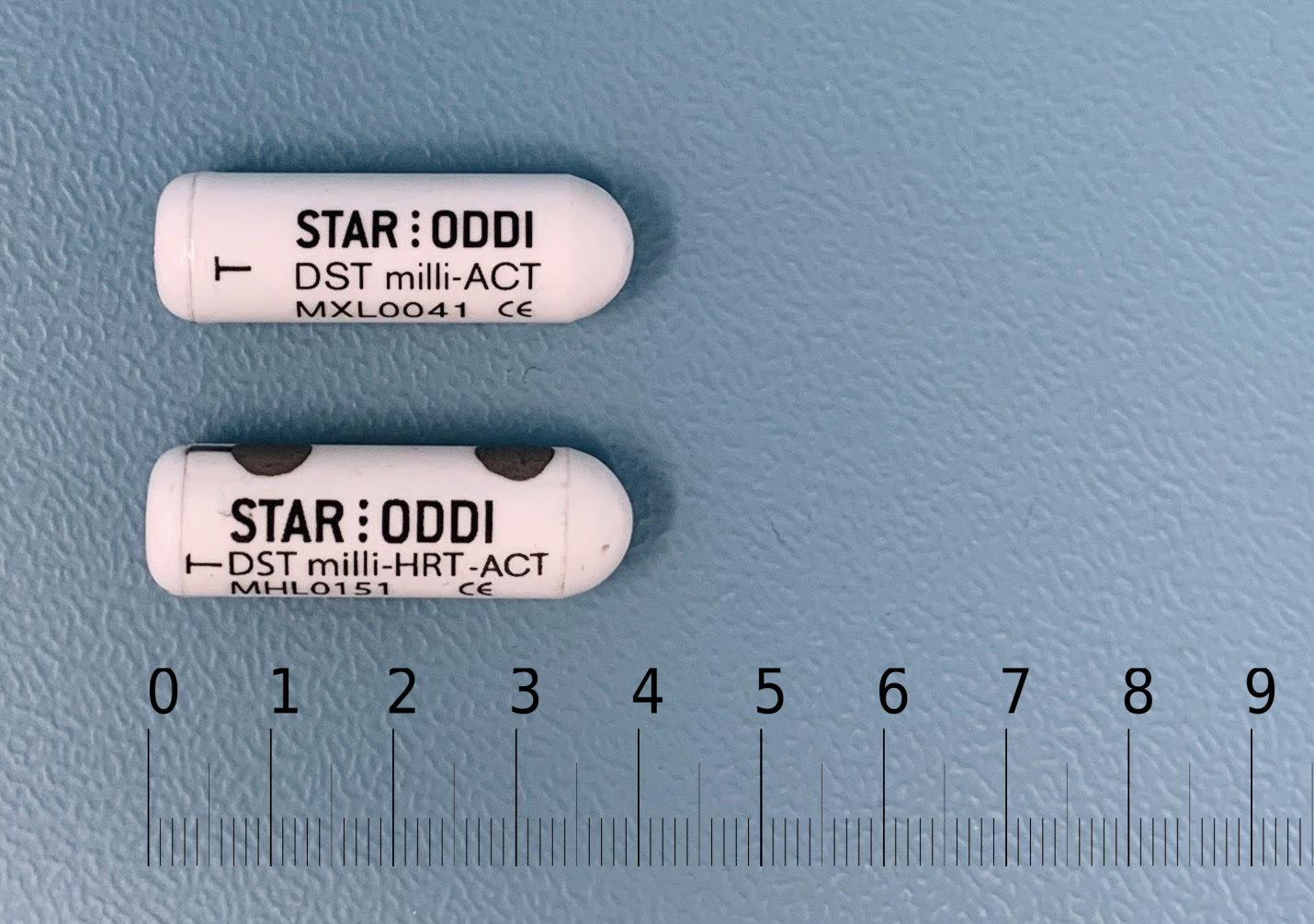 December 19. - 2019
New, Smaller Activity Loggers
We recently released a smaller version of our popular activity loggers. Our activity loggers now come in two different sizes, milli and centi, and are suitable for a wide range of animal sizes.

Suitable for animals over 400g
The new DST milli-ACT and DST milli-HRT ACT are significantly smaller than the centi size and weigh 12g, compared to 19g. They are, therefore, suitable for smaller animals than the previous models. The milli sized activity loggers are recommended for animals that are 400g and up.

Improved activity measurements
The new activity loggers come with improvements to how the activity measurements are recorded. This includes four main improvements: 
Improved sensitivity and accuracy.
A higher sampling frequency when recording acceleration/activity. New available frequencies are 2,4,5 and 10Hz, compared to a maximum of 1Hz with the centi-ACT.
Programming the loggers has been made more user-friendly. You can now choose the sampling frequency for the activity measurements over the course of one minute.
Six statistical parameters are included to help quantify the activity of the animal. It is also possible to store the raw accelerometer data.
If you have any questions or would like a quote for the new loggers don't hesitate to contact us.