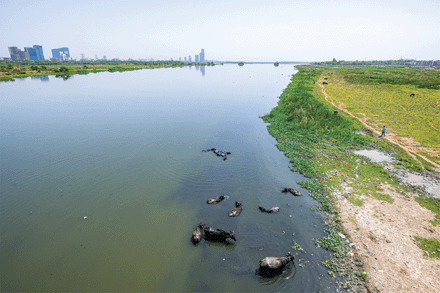 July 9. - 2020
Research opportunities due to COVID-19
Due to the COVID-19 pandemic, many research projects have been interrupted because scientists cannot access their equipment or workspace.
However, a study published in Science shows that lockdown in India provides a unique opportunity to collect data that would otherwise be impossible to obtain.
Rivers and streams in India are polluted with industrial and human waste, making it impossible to collect baseline data. With the complete shutdown of industrial operations nationwide, the waters are cleaner than ever.
One example is the Yamuna River, which now is much clearer and with enhanced water quality.
Photo: Amal Kshindustan Times/Getty Images