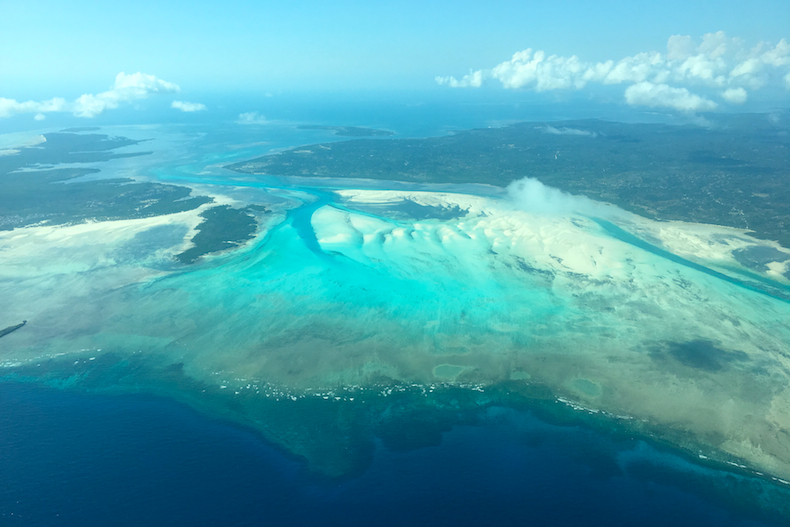 February 4. - 2021
Upwelling Confirmed Off the Tanzanian Coast for the First Time 
Upwelling is an oceanographic phenomenon that involves wind-driven motion of dense, cooler, and usually nutrient-rich water from deep water towards the ocean surface, replacing the warmer, usually nutrient-depleted surface water. Upwelling along the Tanzanian coast has long been suggested, and it is of importance as around 60 million people live within 100 km of the coastline. Many inhabitants are dependent on the ocean for employment and resource for food.

Researchers from National Oceanography Centre, Tanzania Fisheries Research Institute, University of Dar es Salaam, Nelson Mandela University, and University of Dodoma recently published a study with evidence of upwelling in Pemba Channel (Tanzania) during the South East monsoon. 

Ten-day research cruise
Between June 30 and July 9 2019, a research tour was made through the Pemba Channel which is located between the Pemba Island and Tanzania mainland. The channel is unique because of its depth (~800 m deep, ~40 km wide), which is suggested to have an essential role in bringing nutrient rich intermediate depth oceanic waters close to the coast. 

Pemba channel plotted and sampled
Star-Oddi's Starmon TD, temperature and depth loggers, were attached to bongo nets to check depth profiles and helped the research team in assessing how close to the bottom the nets were during deployment. In total, samples were taken on 40 stations down to 500 meters, and vertical profiles of temperature, salinity, nutrients, and zooplankton biovolume, among other variables, were collected.

Upwelling enhances productivity and hosts small pelagic fish
The wide-ranging dataset of oceanographic and biogeochemical samples collected within the Pemba Channel during the South East monsoon shows a localised upwelling along the western edge of Pemba Island. The observations indicate upwelling from at least 80-100 meters depth and an increase in local productivity by 20%. Large clusters of small pelagic fish were found at the location which is particularly important for the socioeconomic and food security in the region. 

The results reported in this study is the first detailed assessment of environmental conditions within the Pemba Channel during the South East monsoon.

The paper was published in Ocean and Coastal Management journal and can be accessed here.  
Photo: Stephen Cunliffe