Star-Oddi's services remain the same throughout the Covid-19 pandemic. Our experts are on hand to discuss how Star-Oddi's loggers can benefit your research.
Book a meeting with us below.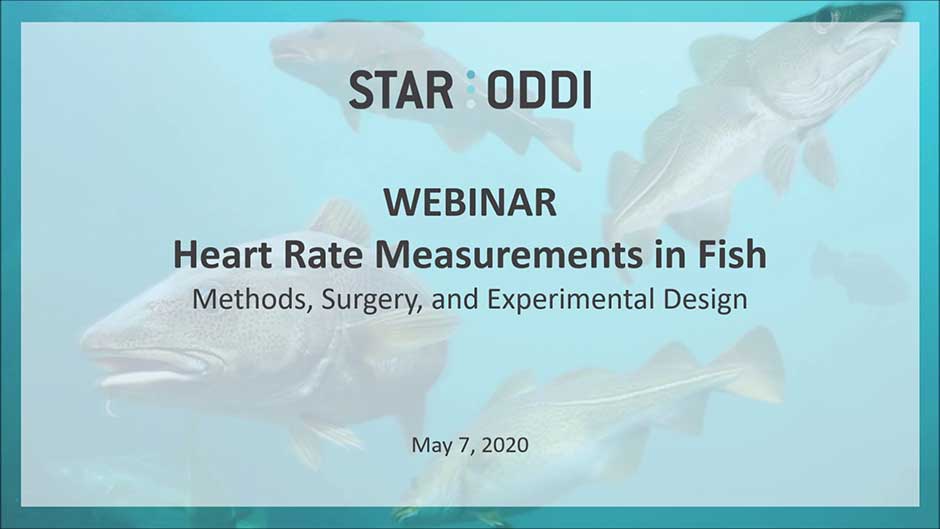 May 29. - 2020
Video Available for Star-Oddi's Heart Rate Webinar
Our webinar Heart Rate Measurements in Fish: Methods, Surgery, and Experimental Design on May 7th was a great success. Nearly 90 participants listened to and interacted with the presenters during the webinar.
After an introduction by our heart expert, three knowledgeable researchers shared their experience of working with heart rate loggers in fish. Finally, questions from the participants were answered by the speakers through a Q&A chat.
If you are interested in a video of the full webinar, please contact us at [email protected]