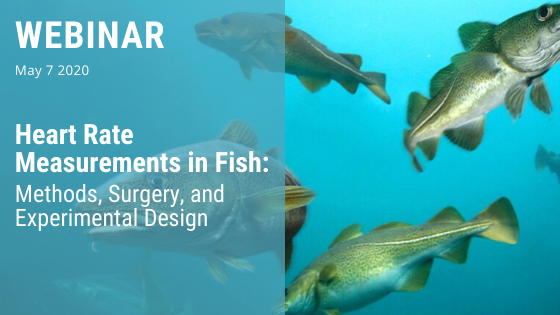 April 30. - 2020
Webinar on Heart Rate Measurements in Fish: Methods, Surgery, and Experimental Design
On May 7, 2020, Star-Oddi will host a webinar on heart rate measurements in fish. The webinar will focus on methods, surgery, and experimental design when working with heart rate loggers in fish.
The workshop will take place through Zoom at 20:00-21:30 CEST/14:00-15:30 ET and is open to current users as well as anyone interested in heart rate measurements in fish.
Program
Overview of Star-Oddi Heart Rate Loggers
Ásgeir Bjarnason, Star-Oddi, Iceland
How to Make the Most of Studies Using Heart Rate Loggers in Fish
Albin Gräns, Swedish University of Agricultural Sciences, Sweden
Measuring Heart Rate in Nesting Smallmouth Bass and Spawning Sockeye Salmon
Tanya Prystay, Marine Institute, Newfoundland, Canada
Using Heart Rate and Acceleration Tags in Atlantic Salmon and Lumpfish
Zoe Zrini, Memorial University of Newfoundland, Canada
To sign up for the webinar please fill out the registration form here.