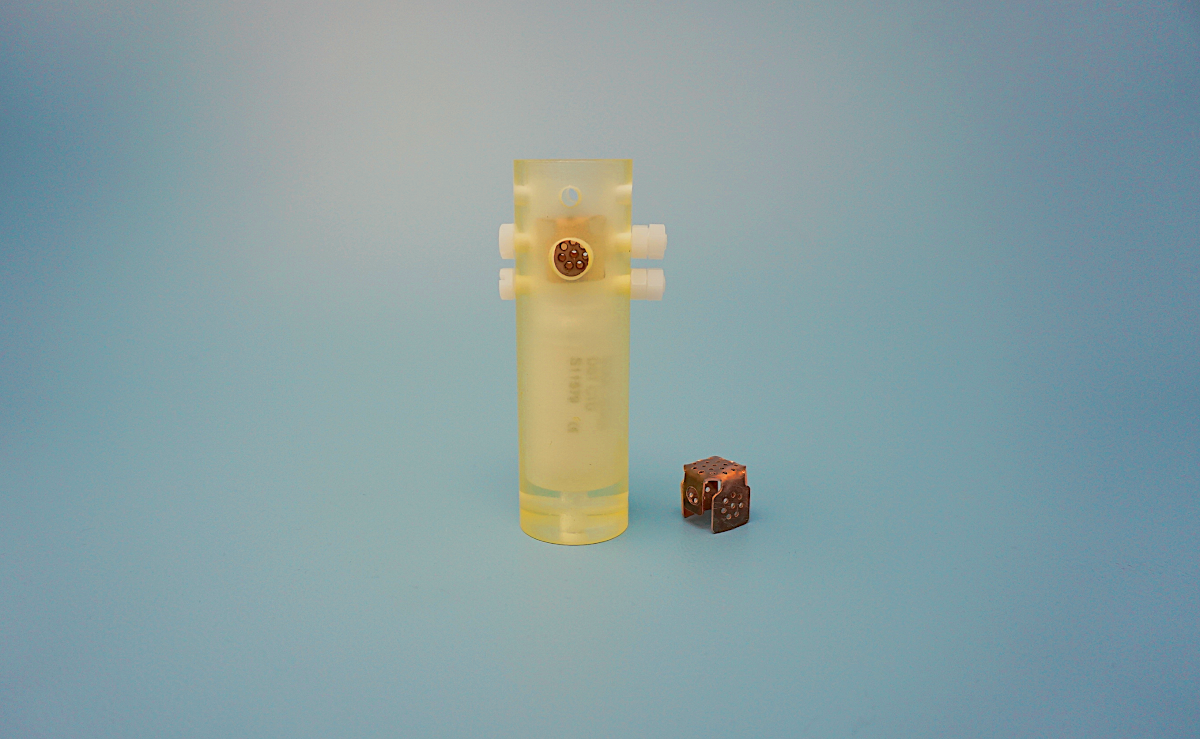 June 21. - 2022
Anti-biofouling Device for CTD and CT Loggers
We are happy to announce an anti-biofouling device, copper grid, for our popular DST CTD and DST CT salinity loggers. It helps decrease biofouling on the conductivity sensor to a large degree.

Ideal for use in long-term deployment
Fouling of conductivity sensors is a common problem when doing long-term measurements of salinity data as it leads to a decline in conductivity accuracy. Using the copper grid helps preventing this problem, with the aim of keeping the cells clean.

Complements the Star-Oddi protective housing
The copper grid is fitted inside the new and slightly longer plastic protective housing which complements our salinity loggers. We recommend swapping out used copper grids after several months use.

The CTD and CT are small and easy to attach to gear, available with a wide conductivity range 3-68 mS/cm. These loggers have low energy consumption, allowing up to 5 years of monitoring at 10-minute intervals as an example. Depth calibration ranges offered range from 100 meters up to 2400 meters.